James Hunter, the architect of the George Löf house (discussed in the book and here) and coordinator to the 1957 "Living With the Sun" competition (discussed in the book) was a fine mid-century modern architect in general, apart from his importance to the solar house movement.
Recently I was in Fort Collins, at Colorado State University, where Hunter designed the Danforth Chapel (1954). I took some photos.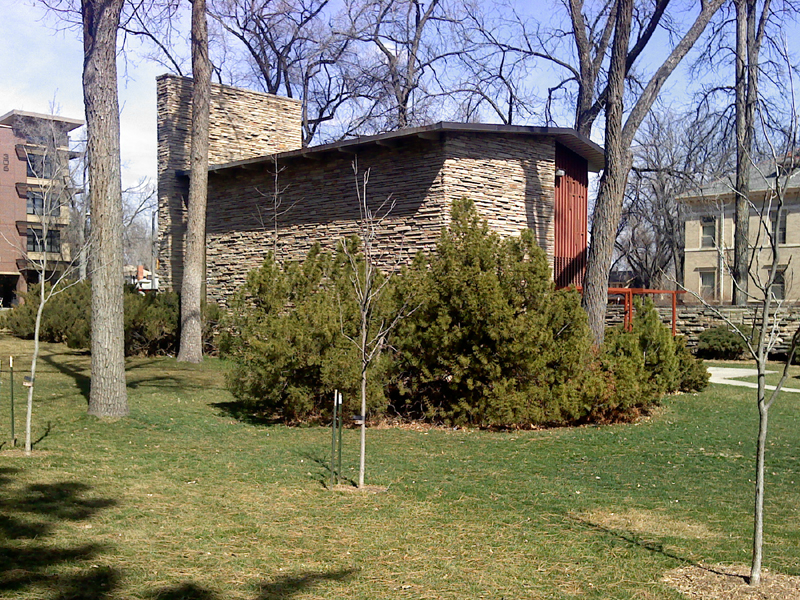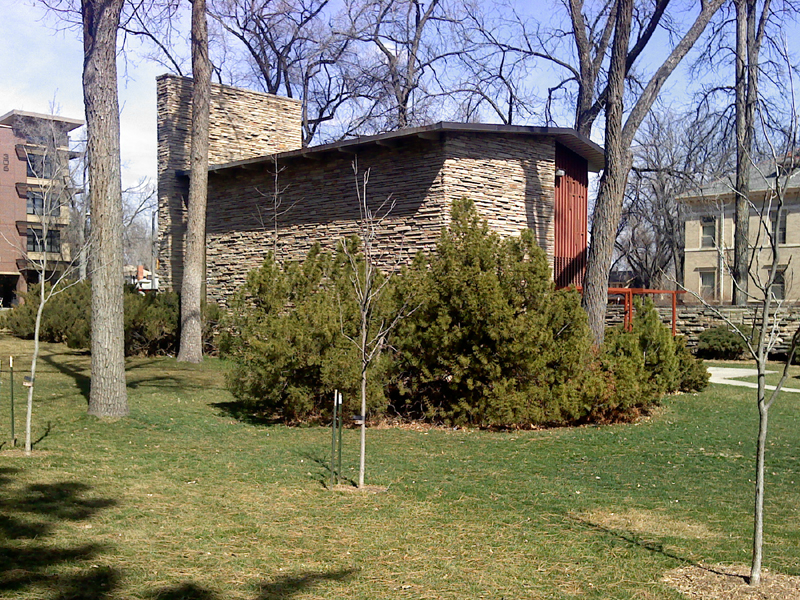 In image #4, note the exterior lights, to back-light the stained glass at night.
More:
2011 CSU article